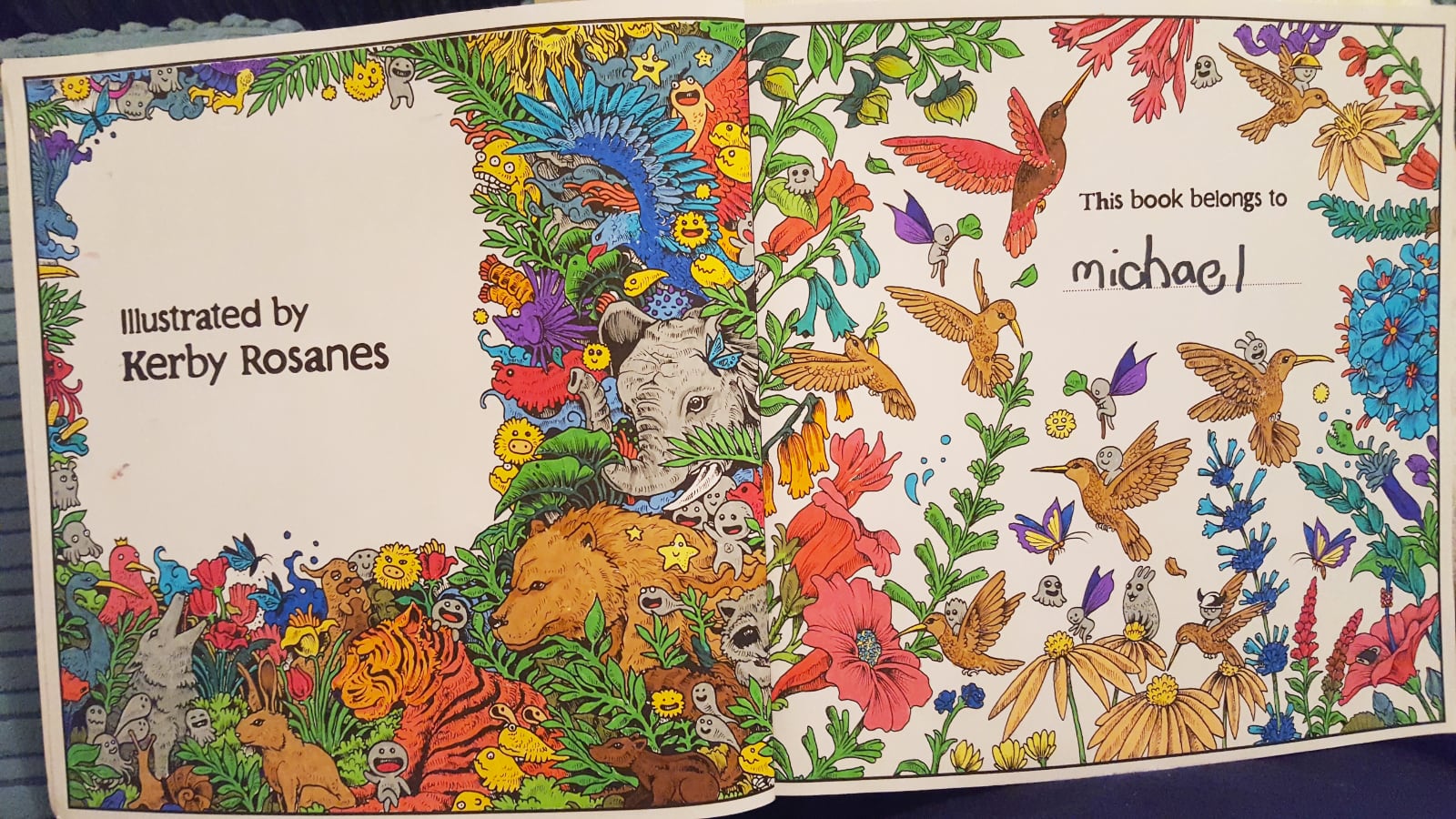 The new norm. That's what author Mark Stay called it in his recent blog post, and what actually inspired me to write my own general blog post on life in a pandemic.
It's that word "Pandemic" that sticks out because I've never used it before and it supersedes literally everything else. Life has come to a very strange impasse, and I'd like to explore here what I've been up to as well as where this life-altering event might lead.
Daily life
Daily life has taken somewhat of a bitter-sweet tang. I'm now seeing my family a lot more, thanks to not having to commute every day, which by itself is more than I could ever want. Sure we've had a few setbacks in the past two weeks, but thankfully my wife and I are able to talk it out and see beyond them. The anxiety that comes from being locked in under government orders is terrifying in of itself, but to add that hundreds of thousands of people are dying, breathless and scared contributes to a general fear that does not disappear with a night's sleep. This anxiety creeps into everything, but thankfully it is my own shortsightedness that helps keep it bay. Focus on the daily stuff like painting sheds, mowing lawns, and walking and it's possible to find some semblance of "peace" to help the day move along.
Working a day job from home
The first few days of lockdown began with distractions, how can I forget all of this? I forged ahead with my work day from my desk at home, diligently replying to emails and requests for work. Then as the company slowed down, so did the workload. My mindset had to change. There is no point trying to burn through as much as possible (which is my usual mode). Instead, find one thing you want to achieve every day, week and by the end of this godforsaken time and write it down.
Getting food
Getting food has suddenly become an issue, although at the time of writing Supermarkets are beginning to relax their restrictions (Thanks to the fucking idiots buying 20 of every item — and subsequently throwing it away). We were very fortunate to have snuck into a vegbox delivery, which means we don't have to go to the supermarket, and as a super bonus level up, the quality is much better. Call me crazy but if you can avoid going to the place where hundreds of people congregate daily then surely it's best to avoid it.
Walks
One walk a day now. Sheesh. Ok yeh, I'll be the first to admit that I hate doing whatever Boris Johnson says, but I think even one walk a day is generous when you think that some people without underlying health conditions are now dying. We live near a city but near a lot of ground so we can go walking, but it does lead to numerous awkward social situations but dammit if I haven't been dealing with those my whole life anyway.
Me: Oh, you want to go?
Them: You go.
Me: No, please. After you.
Them: No, on you go.
Me:
Them:
Me:
Them:
*Bump into each other*
The internet
The internet is now simultaneously a source of wonder, triumph, fear, rage and delight. All in the space it takes for Disney plus to start streaming. Everyone and I mean EVERYONE is talking about the virus. Yes, it is scary and will take over our lives and alter how we live from now on and possibly even save the NHS and finally may eradicate a conservative government (ok ok easy now Mike) but sometimes I just want to see a dog learn to swim, or a kitten curl up with a baby deer, or a long set of gifs showing people falling over. I have no idea why that is so funny.
I can always watch The Simpsons I suppose.
Being Creative in a Pandemic
I've found it a lot harder to write. I don't mind saying I'm usually quite prolific left to my own devices, but at the moment I'm finding it harder to concentrate. Let the short-sightedness creep in though and it's actually easier to forget the world for brief moments. I'm editing my debut novel in a rather large way that involves shifting plot-mechanics and character arcs, and I'm having the best time doing it! I'll post a separate article on why I'm doing this after I'm done.
Editing is a great way into the more creative parts — I've always found getting started to be the hardest part. Writing new things though is off the table. I have a ton of ideas that I could very easily build into a new project, but there just ain't no motivation to do it when you can't see beyond the end of a day.
What good might a Pandemic bring to the world?
Emissions are down. Like seriously down. Dolphins are returning to the canals of Venice now that the water is clearing. People are flying less and airlines are falling into administration. We're spending less.
Of course there are million more bad things, but we have to look at the good. We humans will make pains for ourselves until the day we no longer walk the earth, and beyond probably, so why not look at the shiny side of the coin occasionally.
As writers we like to extrapolate the future based on what's happening now. What will the future of the NHS be, my guess is that all of this has helped highlight just how important the National Health Service is to our lives. You just need to look at the fact that parliament has shut down and yet the hospitals forge ahead. They are the real key workers of our society. It is the farmers, the supermarket workers and the repairers of the world that keep us moving, not politicians. Not our politicians anyway.
So what kind of future can we hope for? Personally, I think once the mourning has passed things will be a bit brighter. We'll live a little less globally and focus on our families and neighbours. Conversely, We'll think more about the world's health now that we've seen the impact that we can make in a few short weeks and months and we'll appreciate the time we have more.
Enjoy the little things
One of the side-effects is that I am enjoying my own space a lot more now. I have WhatsApp group with our neighbours and we're even swapping supplies (albeit awkwardly leaving on each other's doorsteps and running away as though playing knock-a-doory — if you don't know what that is I pity you). These wee routine's also give us more planned time, so I know I will have an evening where I can choose to get that writing done, play some drums, watch backstreet boys doing an at-home cover of I want it that way, or maybe just watch Buffy and see if Sarah Michelle Gellar manages to beat the Master before the season runs out. (we're on the first season). Or my other random passion ADULT COLOURING BOOKS! Yes. I'm that guy. Bollocks though, I don't care. Colouring is the best fun ever.
I suppose the point is…Aside from the horror, consider this time a gift.
Thanks for reading!
Please tweet if you liked this content.
Tweet